Body & Facial Treatments for Acne in Sunnyvale, CA
Best Acne Treatment for Teens and Adults in Palo Alto, CA
From our personalized acne treatments and corrective facials to lifestyle recommendations and our very own skincare line, From Europe with Love is your ultimate destination for acne treatment and management. Whether you're suffering from facial acne, back acne, or chest acne, our tried and true acne facials and treatments can help you feel comfortable and confident in your own skin!
Combat Cystic and Nodular Acne with
Our Acne Specialists!
"*" indicates required fields
Stopping Hormonal Acne in Its Tracks
From the moment you walk through our doors, we're focused on you and your skin. We'll discuss your concerns and skincare goals, and offer an individualized acne treatment plan for you. Complete with in-house acne facials, an at-home skincare routine, lifestyle modifications, education materials, and more, From Europe with Love not only wants to treat your acne, but keep breakouts at bay for the years to come. Don't wait any longer to experience clear, flawless skin! Call from Europe with Love today!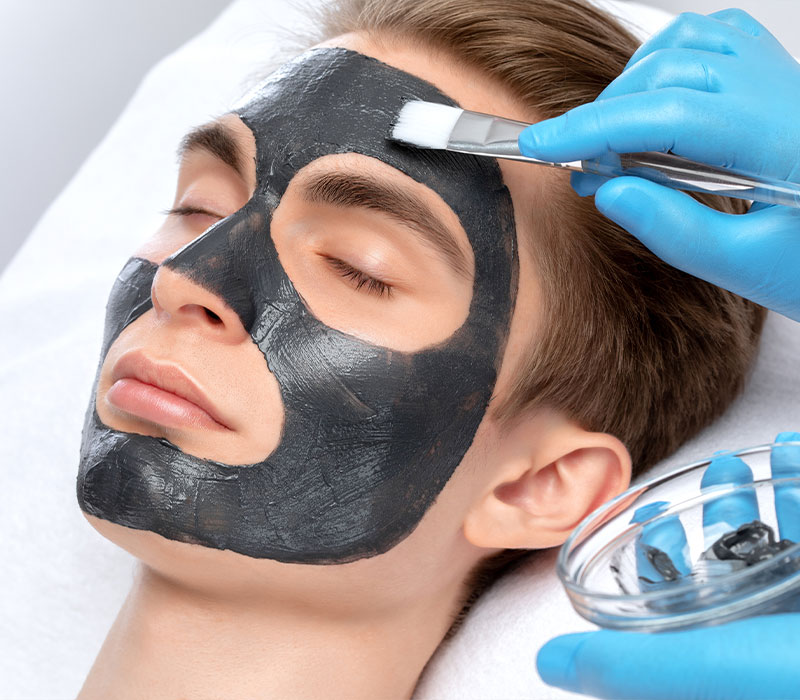 While studies are still ongoing, certain dairy products, like milk, cheese, and whey protein can cause acne for some people. It's unclear whether it's sugar, carbohydrates, or a combination of both which produce the uptick in acne, but both can increase inflammation and even promote an excessive production of sebum.
At From Europe with Love, we can discuss the effects of dairy on acne as well as other lifestyle choices and offer personalized recommendations during our Clear Skin Bootcamp, so you can achieve flawless skin. Call us at (650) 691-5885 to schedule an acne consultation!
Forehead acne can be caused by numerous factors. Pore-clogging hair and cosmetic products, stress, and excess oil production are just a few of the most common culprits. If you notice breakouts on your hairline after using a new hair or makeup product, we recommend steering clear of it and seeing if the breakouts persist.
If you're suffering from forehead acne, don't hesitate to speak with one of our acne specialists at From Europe with Love.
Changing hormone levels can impact the amount of oil your body produces, which can lead to acne. This excess oil production, dead skin cells, and bacteria can all contribute to clogged pores. While you can't change your hormone levels, you can control other factors that may contribute to hormonal acne, like getting enough sleep, managing your stress, and using makeup and hair products that won't clog your pores.
We understand how debilitating acne can be and want to help you live a more confident, fulfilled life. With these lifestyle changes and our acne facials at From Europe with Love, you can take back control of your complexion from hormonal acne. Call us at (650) 691-5885 to learn more.