Filters are Great, But Great Skin is Better
Menlo Park's Premier Destination for Face and Back Acne Treatment
Feel confident in your own skin—without Instagram or Snapchat filters. Whether you're a teenager headed to homecoming or an adult in and out of important meetings, we understand the power of a clear, flawless complexion. At From Europe with Love, we offer personalized acne treatments and acne facials so that you can finally love the skin you're in.
Want to Learn More About Our Medical-Grade Skincare & Custom Acne Remedies?
"*" indicates required fields
Face, Chest, and Back Acne Treatments for Your Skin
Clogged pores and acne scars are no match for the team at From Europe with Love. We offer a long-term solution designed for your skin and goals so you can say goodbye to ineffective acne patches and other OTC treatments. After your consultation, we can create an individualized treatment for your back, chest, or facial acne, called our Clear Skin Bootcamp.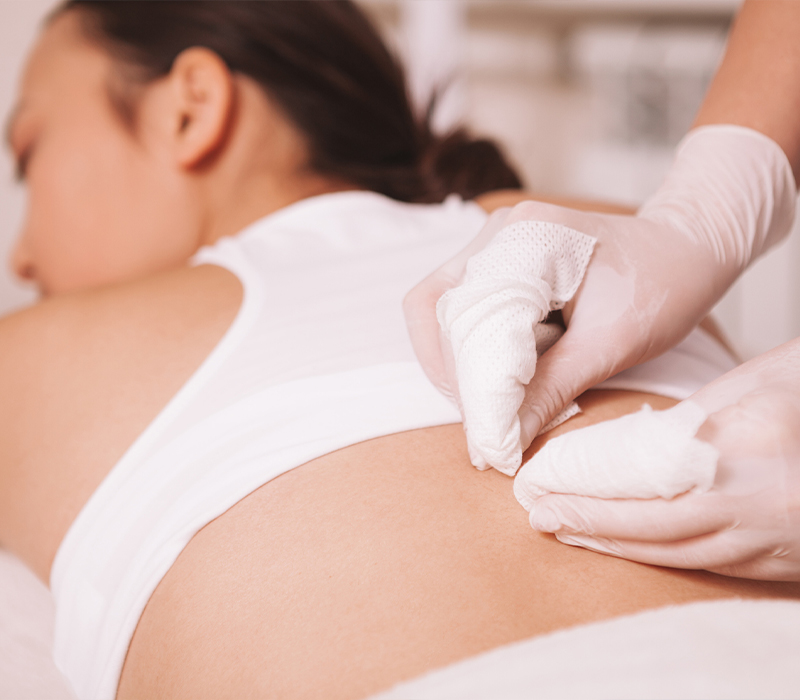 Absolutely! Facials done by acne specialists, like those at From Europe with Love, can remove dead skin, unclog pores, and clean your skin from the inside out. Acne facials can reduce and prevent breakouts through a three-step process of exfoliation, cleansing, and moisturizing. However, before undergoing any treatment, we recommend speaking with your acne specialist or dermatologist.
Cystic acne is characterized by large, often pus-filled pimples to form underneath the skin. These painful cysts can cause scars, not to mention diminished self-esteem. Cystic acne is a severe form of acne, and at From Europe with Love, we treat it as such. Our cystic acne treatments combine acne-clearing facials to eliminate bacteria, a detail-oriented skincare routine, and any necessary lifestyle changes to reduce inflammation and swelling. With our team of experts, you can find real relief from cystic acne.
Research has shown that Vitamin C can help reduce inflammation, swelling, and hyperpigmentation, especially for those suffering from acne. When it comes to skincare, it's most effective when applied topically, but oral supplements may also offer overall anti-inflammatory benefits. Before taking any medication, we always recommend discussing the benefits, potential side effects, and more with your doctor.