Acne Specialist in Palo Alto, CA
Achieve Flawless Skin for the Years to Come
Best Acne Treatment for Teens and Adults in Palo Alto, CA
Facial, Back, and Body Acne Are No Match for Our Team
Whether you're a pre-teen, an adult, or somewhere in between, acne can cause many to feel ashamed, embarrassed, and uncomfortable in their own skin. And, if you've struggled with acne for years, we understand how frustratingly hopeless the fight against acne can feel. However, our team of experts can treat your stubborn acne like never before! From Europe with Love's personalized acne facials, combined with a curated at-home routine, can help you banish acne for the years to come.
Ask About our Skin Care Services!
"*" indicates required fields
Personalized Solutions Designed for Hormonal and Cystic Acne
At From Europe with Love, we treat acne from the inside out. To begin, we'll discuss your complexion and your skincare goals. Our team of experts can offer a treatment plan recommendation, including personalized acne facials, an at-home routine, lifestyle modifications, and more. This multifaceted approach to acne treatment is called our Clear Skin Bootcamp and is our medical method to treat chest acne, back acne, facial acne, and acne scars. Over the next six months and beyond, our team will be with you every step of the way, offering bimonthly acne facials, ongoing evaluations, and more.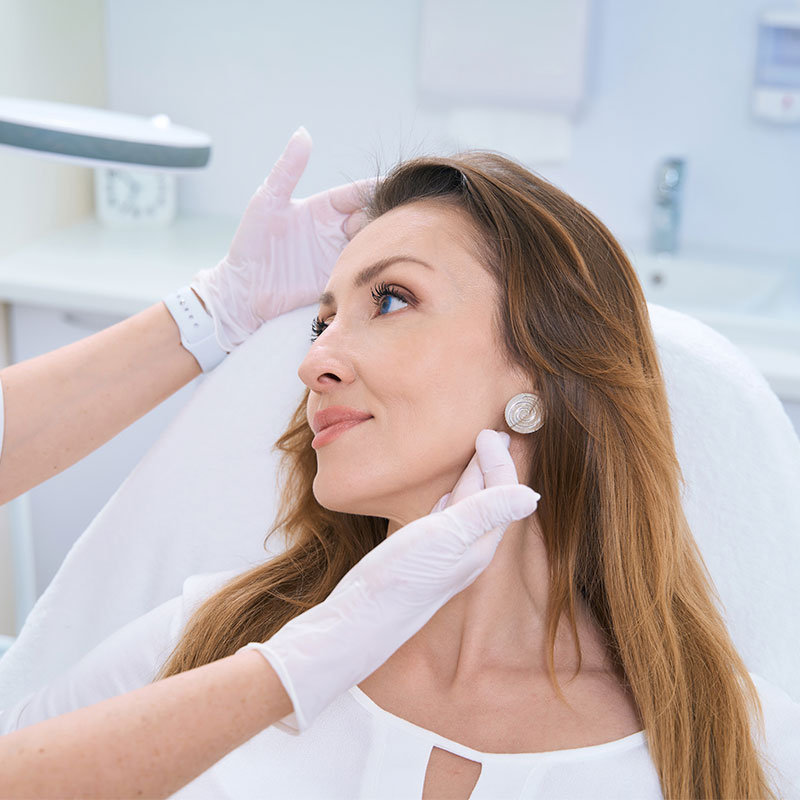 Acne Treatment and Acne Facial FAQs
Acne is the product of clogged hair follicles, also called pores. Our hair follicles are tube-like structures that house strands of hair. But, if these pores become clogged, that's when acne can develop.
So what causes these clogs? A common culprit is sebum: an oily substance that normally protects the skin but can be harmful in large quantities. Additionally, bacteria and dead skin cells can cause a clogged hair follicle. No matter which substance clogs the hair follicle, once the material builds up, it can lead to pesky pimples, painful inflammation, and even swelling.
For women, back acne is typically caused by genetics, hormones, lifestyle factors, or a combination of all three. If a family member suffers from back acne, also called "bacne," you're more likely to develop acne.
If you're young, pregnant, or just experiencing hormonal changes, you may experience an uptick in back acne from the excess oil production caused by hormonal imbalances. Any friction on your back, like tight clothing and backpacks, can wear down the skin barrier and leave your complexion vulnerable to breakouts. Learn more about the cause of acne and our acne treatments at From Europe with Love by calling (650) 691-5885.
Acne facials can work wonders with the guidance of an acne specialist! At From Europe with Love, our corrective facial can improve acne, dull skin, uneven complexion, and more. If you're in our Clear Skin Bootcamp, you'll receive acne facials to resolve hormonal or cystic acne. Our medical-grade products and techniques, combined with your at-home routine, can be your long-awaited relief from unsightly acne.