Achieve Flawless Skin for Years to Come
Combat Nodular, Hormonal, & Cystic Acne
Award-Winning Treatment for Acne in Mountain View, CA
Say goodbye to uncomfortable, unsightly acne and hello to flawless, smooth skin with From Europe with Love. Our team of experts can help manage and treat stubborn face, chest, and back acne, so you can feel comfortable and confident each and every day. Discover the From Europe with Love difference, and book an acne-clearing consultation, today!
Discover Our Personalized, Science-Based Acne Facials & Acne Treatments
"*" indicates required fields
Face and Body Acne Treatments You Can Count On
At From Europe with Love, you can expect more than just one-time acne spot treatments. We offer life-changing, skin-transforming acne remedies and acne facials. Our powerful in-office facials combined with our recommended at-home skincare routines and lifestyle modifications, called Clear Skin Bootcamp, is designed just for you and your skin. We'd be honored to be a part of your skincare journey!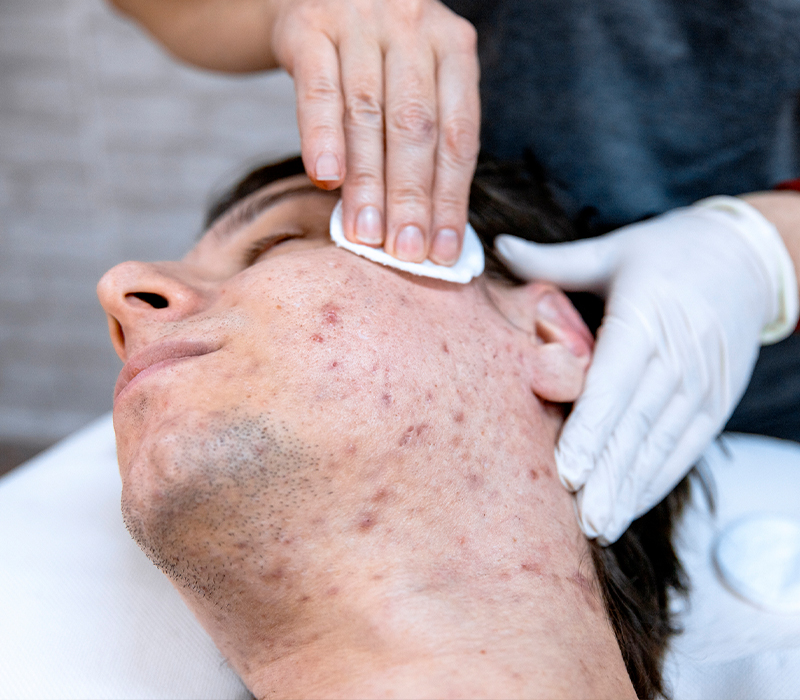 Acne Facial and Acne Treatment FAQs
Not only can chest acne be painful, it can also make your upcoming trip to the beach or pool a real self-confidence nightmare. Luckily, at From Europe with Love, we can help treat your chest acne.
Often, chest acne is caused by various factors, like irritating clothing, clogged pores, and excessive oils. So, to banish chest acne for good, we take a medical, multi-faceted approach. After learning more about your skin, our team will curate an individualized treatment plan, including in-office acne facials, at-home skincare routines, lifestyle modifications, and more. If you're interested in learning more about our acne-clearing treatments, call us at (650) 691-5885.
While you may have heard of this seemingly effective acne hack, we don't recommend it! Toothpaste is often full of skin-drying ingredients like alcohol, hydrogen peroxide, and baking soda, which can do more harm than good for your acne. These ingredients can cause your skin to become even more irritated and inflamed than before, which we know is the last thing you want.
Instead of relying on supposed quick fixes, treat your blemishes with our acne specialists at From Europe with Love! Call us today at (650) 691-5885 to schedule a consultation.
Everyone's skin is different, so your acne scars may or may not go away over time. However, most reddish and brownish marks left behind after a breakout can fade, but it might take a year or longer. At From Europe with Love, we offer treatments that can stimulate collagen and elastin production, which may help break down scars and create a radiant appearance.
If you have more questions about acne scarring and treatments to erase the past, contact our From Europe with Love team at (650) 691-5885.